In a rapidly evolving real estate market, investors are constantly on the lookout for the best opportunities to maximize their returns. While some may argue that predicting the future performance of real estate markets is an elusive task, a data-driven analysis can shed light on the top investment markets for 2023. By examining key factors such as home value growth, affordability, job prospects, and overall desirability, this article aims to provide a comprehensive overview of the 10 best real estate investment markets for the power-hungry investor.
New York City, NY
New York City, NY remains a highly sought-after real estate market in 2023, attracting investors and homebuyers alike. The city's luxury condo market continues to thrive, offering unparalleled amenities and high-end living spaces. These luxury condos not only provide a luxurious lifestyle but also serve as a solid investment option due to their potential for appreciation.
Furthermore, the rental market in New York City remains robust, with a high demand for residential properties. The city's population density and job opportunities contribute to this strong rental market, attracting individuals from various industries and backgrounds.
In addition to residential properties, New York City offers a diverse range of commercial properties. The city's vibrant business environment and global status make it a prime location for businesses, leading to a constant demand for office spaces, retail stores, and other commercial establishments.
However, investing in real estate in New York City comes with certain challenges due to stringent real estate regulations. These regulations aim to protect tenants and maintain the city's unique character but may pose obstacles for investors and developers.
Moreover, New York City has witnessed significant neighborhood gentrification in recent years, with previously overlooked areas experiencing revitalization and transformation. This presents opportunities for real estate investors to capitalize on emerging markets and contribute to the city's overall growth.
Los Angeles, CA
Continuing the exploration of desirable real estate markets, Los Angeles, CA offers a vibrant and diverse landscape for investors and homebuyers alike. Here are some factors that make Los Angeles an attractive market:
Luxury market: Los Angeles is known for its high-end real estate market, offering luxurious properties and prestigious neighborhoods that cater to the affluent and discerning buyers.
Hollywood influence: As the entertainment capital of the world, Los Angeles has a strong influence from the film and television industry. This not only adds to the city's glamour but also contributes to the demand for upscale properties in areas like Beverly Hills and Bel Air.
Beachfront properties: With its stunning coastline along the Pacific Ocean, Los Angeles boasts beautiful beachfront properties and coastal communities that offer a desirable coastal lifestyle and breathtaking views.
Tech industry impact: Los Angeles has seen a significant impact from the tech industry in recent years. Companies like Snapchat and SpaceX have established a presence in the city, driving job growth and creating opportunities for real estate investment in areas like Silicon Beach.
Cultural diversity: Los Angeles is a melting pot of cultures, with a diverse population that contributes to its vibrant and dynamic atmosphere. This cultural diversity not only enriches the city's social fabric but also creates a demand for a wide range of real estate options to cater to different preferences and lifestyles.
Miami, FL
Miami, FL is a highly sought-after real estate investment market in 2023. With its stunning luxury waterfront properties, booming condo market, and thriving arts district, Miami offers a plethora of real estate investment opportunities.
One of the key factors that make Miami attractive to investors is its luxury waterfront properties. From glamorous beachfront mansions to sleek modern condos with breathtaking ocean views, Miami's real estate market boasts some of the most coveted properties in the country.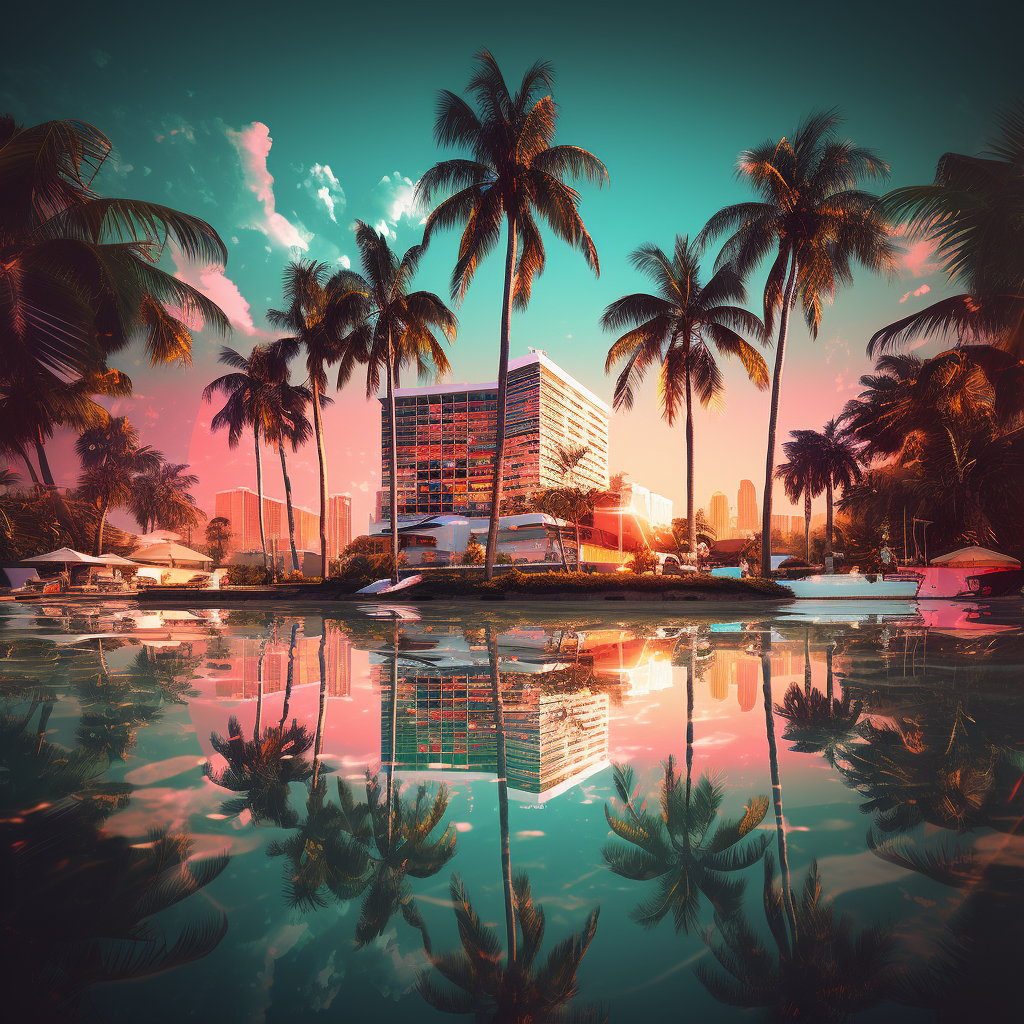 Another notable aspect of Miami's real estate market is its booming condo market. The city is known for its iconic high-rise buildings that offer luxurious amenities and a vibrant urban lifestyle. Investors can capitalize on the high demand for condos in Miami, which attracts both domestic and international buyers.
Miami's arts district also presents promising real estate investment opportunities. With its vibrant cultural scene and flourishing art galleries, the arts district has become a hotspot for creative professionals and art enthusiasts. Investing in properties in this area can yield significant returns as the district continues to attract more visitors and residents.
International buyers have a significant impact on Miami's real estate market. The city's strategic location and cosmopolitan atmosphere make it a top choice for foreign investors, particularly from Latin America and Europe. Their investments contribute to the growth and stability of Miami's real estate market.
Furthermore, Miami's growing rental market offers excellent investment potential. With a steady influx of newcomers and a vibrant tourism industry, rental properties in Miami can generate substantial rental income for investors.
Austin, TX
Austin, Texas, emerges as a promising real estate investment market in 2023 due to its growing population and increasing interest from large tech companies. The Austin real estate market is experiencing upward trends driven by several factors:
Tech industry impact on Austin housing market: The city's emergence as a Southern hub for large tech companies is driving demand for housing. Tech giants like Apple, Amazon, and Google have established a significant presence in Austin, attracting a highly skilled workforce to the area.
Population growth in Austin: The city's population has been growing steadily, making it one of the fastest-growing cities in the United States. This population growth fuels demand for housing, creating investment opportunities for real estate investors.
Investing in Austin's real estate market offers potential benefits, including:
High appreciation potential: The median listing price in Austin is $620,000, and home values have increased by 4% over pre-pandemic levels. This upward trend indicates potential property value and home equity growth, making it an attractive investment opportunity.
Affordable housing options: Despite the rising home prices, Austin still offers affordable housing compared to other tech-driven cities like San Francisco or Seattle. This affordability makes it an appealing destination for individuals and families looking for a high quality of life.
Investors seeking powerful investment opportunities should consider Austin's real estate market, leveraging its population growth, tech industry impact, and affordable housing options.
Seattle, WA
Seattle, Washington emerges as another promising real estate investment market in 2023, as it shares similarities with Austin in terms of population growth and the impact of the tech industry. Seattle's booming tech industry, led by giants like Amazon and Microsoft, has contributed to the city's strong real estate market. With the influx of high-paying tech jobs, demand for housing has soared, leading to rapid increases in home values. In fact, Seattle has consistently outperformed national averages in terms of home value growth, indicating its potential for property value and home equity growth.
In addition to its thriving tech industry, Seattle is also known for its thriving arts scene. The city boasts numerous museums, galleries, and theaters, attracting artists and art enthusiasts from around the world. This vibrant cultural environment adds to the overall appeal of Seattle as a real estate investment market.
Real estate trends in Seattle's suburbs are also worth noting. As the city becomes more populated and housing prices rise, many buyers are looking to the suburbs for more affordable options. Suburban areas like Bellevue and Redmond have seen significant growth in recent years, offering a range of housing options and amenities.
Investment opportunities in Seattle's commercial properties are also on the rise. The city's strong economy and diverse industries create a favorable environment for commercial real estate investments. From office spaces to retail properties, there are ample opportunities for investors to capitalize on the thriving business ecosystem in Seattle.
Lastly, Seattle's sustainable real estate market sets it apart from other cities. The city has made significant efforts to promote environmentally friendly practices in construction and development. With a focus on energy efficiency and green building initiatives, Seattle offers a sustainable and forward-thinking approach to real estate investment.
Conclusion
In conclusion, the real estate markets in New York City, Los Angeles, Miami, Austin, and Seattle are poised for strong investment potential in 2023. These markets have demonstrated impressive home value growth, offer favorable investment conditions, and boast unique attributes that make them attractive to both residents and investors. By considering the key factors driving these markets, investors can make informed decisions and capitalize on the potential for long-term growth and profitability. As the saying goes, "In the world of real estate investing, opportunity knocks, and these markets are ready to answer."